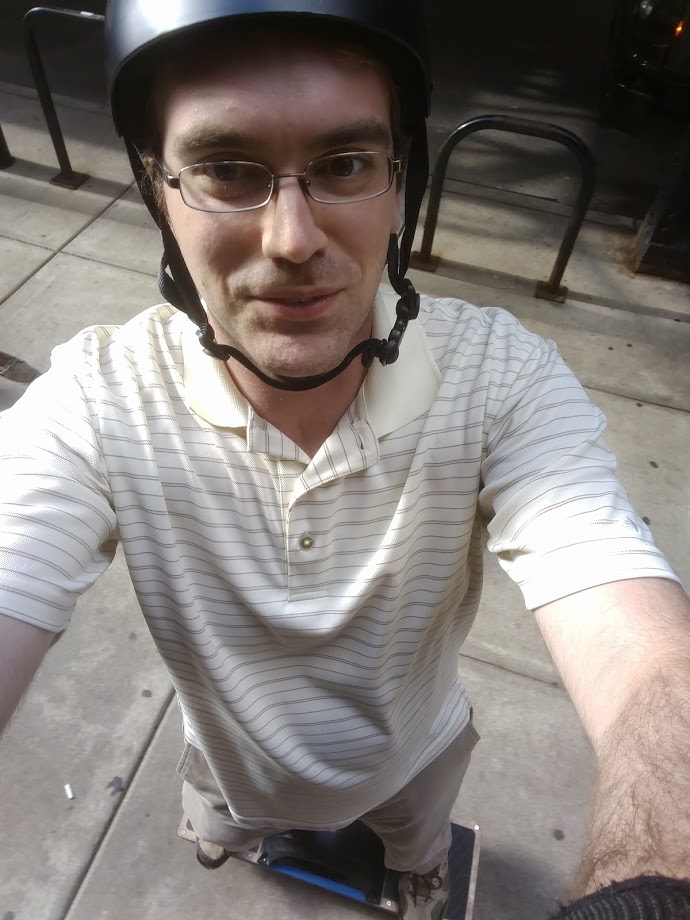 Eric Theller
Developing some form of software for fun since I was in elementary school!
Projects
Warcraft III Modding
Since ~2005
View in action at https://www.youtube.com/embed/uplzdfldvLg
Edited JSON-like "MDL" 3d model files in a mix of NotePad++ and freeware programs
Wrote the Matrix Eater 3D, a 3D vertex editor and importer for this proprietary 3D model format
Created a large game mod with over 30,000 lines of game scripts
Wrote Disarm, a small program that deletes/swaps MDL character weapons by investigating the tree of nodes in their character skeleton to locate "weapons"
Over 30,000 lines of code authored in my Java Warcraft III modding repository as libraries for these programs
Disarm and Matrix Eater 3D continue to be used by the game modding community at www.hiveworkshop.com
Planetary War, a turn-based strategy game
Fall 2013 - Present
View in action at https://www.youtube.com/embed/-KB60bXttJc
Self-taught use of the LWJGL library for Java OpenGL bindings
Self-taught use of the XStream library for easy reading/writing of XML data in Java
Utilized Java Socket API to build TCP multiplayer connection
More information about the game is available at http://etheller.com/planetarywar
Education
Purdue University, West Lafayette, IN
Expected Graduation Date: May 2017
Bachelor of Science in Computer Science
Tracks: Software Engineering, Machine Intelligence
Minors: Spanish, Mathematics
3.97 GPA on 4.0 Scale
Achievements
Phi Beta Kappa Honor Society
Eagle Scout of BSA Troop 338
Graduated as Valedictorian of Harrison High School
3rd Place at Purdue with Team Shadowave in Windward Coding Competition 2014
2nd Place at Purdue with Team BoilerTron in Windward Coding Competition 2016
Thoughts
As I watch the endless number of processors in the YouTube video prediction system calculate what best would distract me next, I realize that before we reach a day when we have sentient artificial intelligence we will first see the day of tremendous, powerful learning algorithms that don't make generally intelligent decisions and don't have everyone's best interest at heart.
This might actually be an even more frightening time, because a system like Google's video prediction can be used to change the course of even the greatest human lives, capitalizing on how many videos they can be made to watch. Even bright people might not be expecting this during their leisure hours.
What is etheller.com?
I created the HTML page you are currently reading to be the public-facing end of Eric Theller, but it is hosted on a Digital Ocean droplet in an environment where I have a root access Ubuntu server. The real purpose of this website is not only to inform you, but to inform me. In seeing the power of what a company like Google can do by logging, tracing, and adapting its decisions based on my every move on the Internet, I am a mix of inspired and wary.
Because of this inspiration, I have a personal goal of finding a way to make our communication technology log, listen, and learn from me in a way that helps my life. If it works, then hopefully it could help the lives of others, too. But undeniably the majority of struggles I have recently faced were of time management, not of programming ability. I want to use our powers as computer scientists to make lives better, not just to capitalize on how many YouTube videos we can get an unwary idle person to watch. [That being said, my current employment is focused on making money and making my own life better, because I have not determined how best to make the world at large better yet. And, having money will always be generally helpful towards any future goal of that sort. Allston Trading is also a really fun place to work.]
So, hopefully I will find a way to store what I do on a daily basis and the choices I make and then write a piece of software that uses this stored information to make me a more effective person. That is my long-distance vision for etheller.com.
Burger Policy
Standard web-based internet applications are typically hosted with Apache server software. However, etheller.com is powered by my own C++ server application, and some Java server utilities for advanced applications like Planetary War.
Because of this, if anyone hacks this website and changes this text on my server, then I will buy them a burger.
This is because the site runs on my own server code.